How to prompt ID verification directly in the checkout on your Shopify store
If you have one or more automatic ID verification rules enabled, on qualified orders Real ID will automatically prompt your customer to complete their ID verification via a unique link sent over email or SMS.
However, to make ID verification even more seamless and intuitive for your customers, now you can enable Real ID to collect your customer's ID right in the native Shopify checkout flow.
Please note, this is only available for post-checkout. If you'd like to prompt ID verification pre-checkout, please read this article.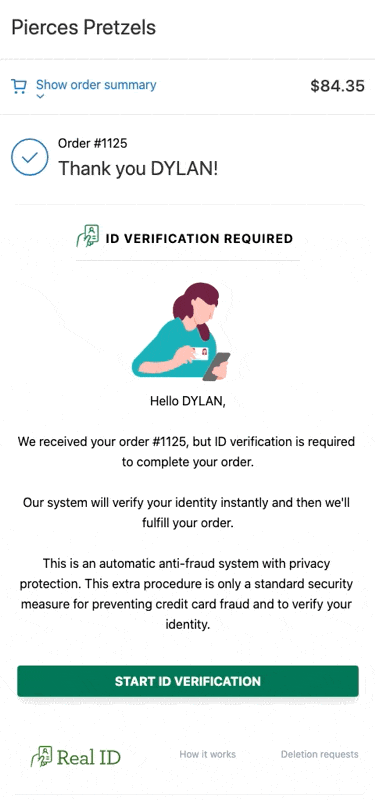 How to enable the ID verification prompt in your store's checkout
You can enable or disable Real ID to prompt ID verification in the checkout at any time. There is no code required to complete this step.
To enable it, simply open the "Settings" page in the app and select the "Post Checkout Flow Option"
After clicking it, you should see a pop up that confirms that the option is enabled.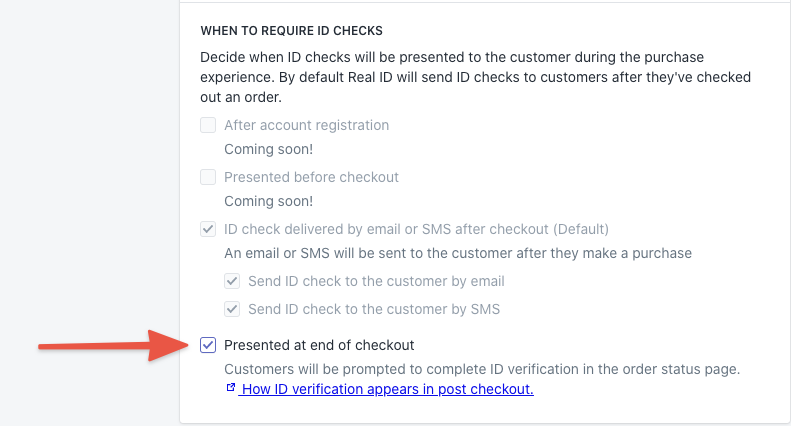 And that's it! You're checkout flow will now automatically prompt customers to verify their ID on orders that require verification based on your rules.
What happens if a repeat customer makes another order? Will they be prompted to verify their ID again?
Real leaves a special tag on all customers that have completed ID verification. If this tag ID check complete is present on the customer's Shopify profile, they will not be prompted to verify their ID again.
No. Real ID adds this tag to all customers that have completed ID checks. That way they won't be asked to complete ID verification again.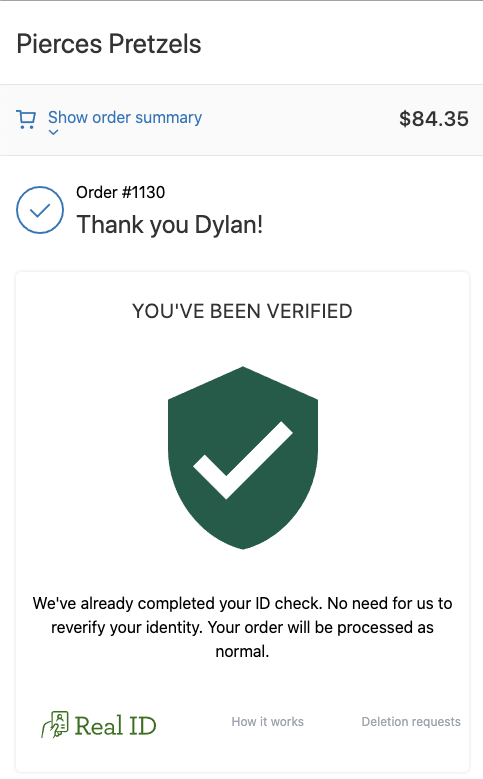 What does this order status page look like when a customer fails ID verification?
If a customer fails their ID check, whether automatically or manually by you or your team - they will be notified by email and if they return to the order status page they'll be presented with a warning screen.
They will not be able to redo the ID check.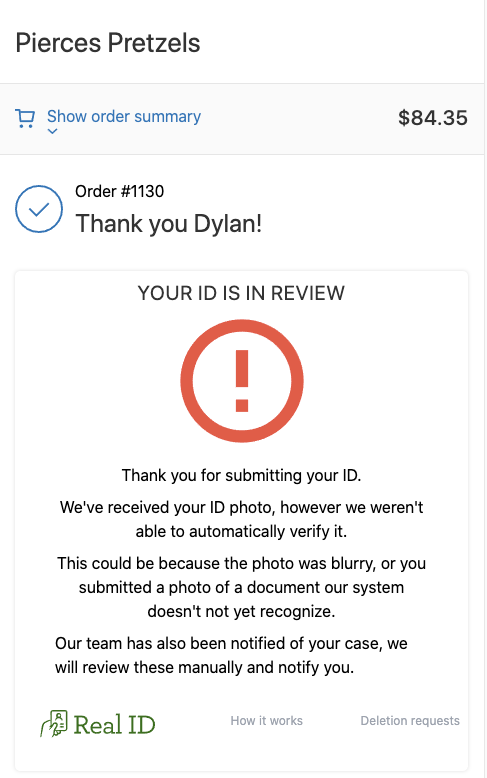 Will my customers still be notified by email or SMS after checkout?
Yes. Real ID will still send a notifications to your customer containing their ID verification link. This check will be one in the same and you won't be charged twice for it.