How to redirect blocked visitors to a custom URL
If you'd like to send blocked visitors to a specific website or URL you can easily do so in the Settings page of the app.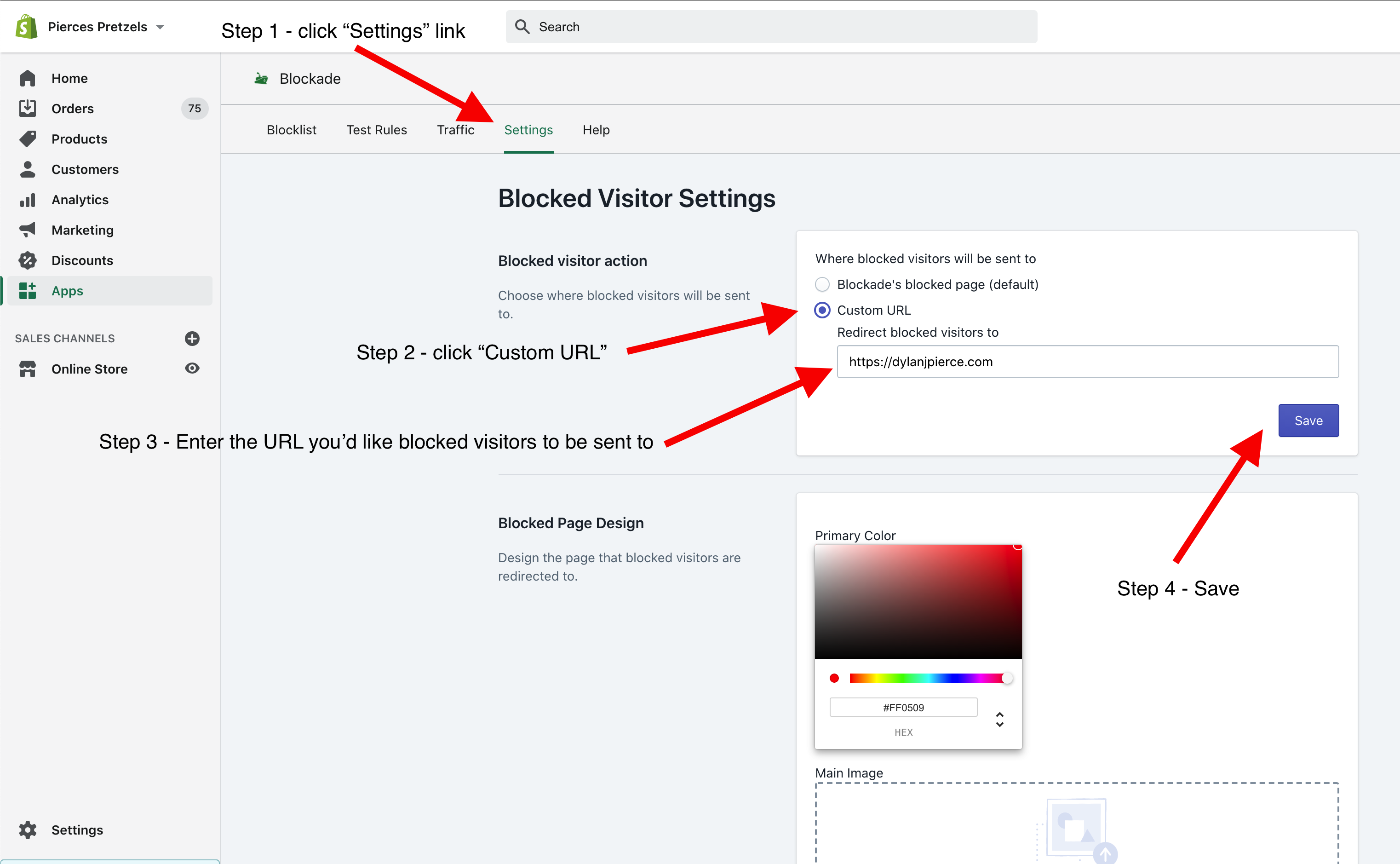 Open the app in your Shopify admin dashboard. Here you can change your blocking settings and more.
Step 2 - Open the Blockade "Settings" page
In the top navgation of the app, click "Settings" to enter in the settings area of the app
Step 3 - Use a custom URL
In the first box, click the "Custom URL" radio button. This will tell Blockade that you wish to use a custom URL instead of the normal Blockade blocked page.
When you enable this setting, a text field will appear. Enter in the website or URL you'd like to send blocked visitors to.
Note: when you use this option instead of the default Blockade page, the design settings beneath will not apply because the visitors are now being sent to the URL you defined.
Step 4 - Save your settings
Click the "Save" button in that area to save your settings. That's it! Now your blocked traffic will be instantly be redirected to the custom URL instead of the Blockade hosted webpage.